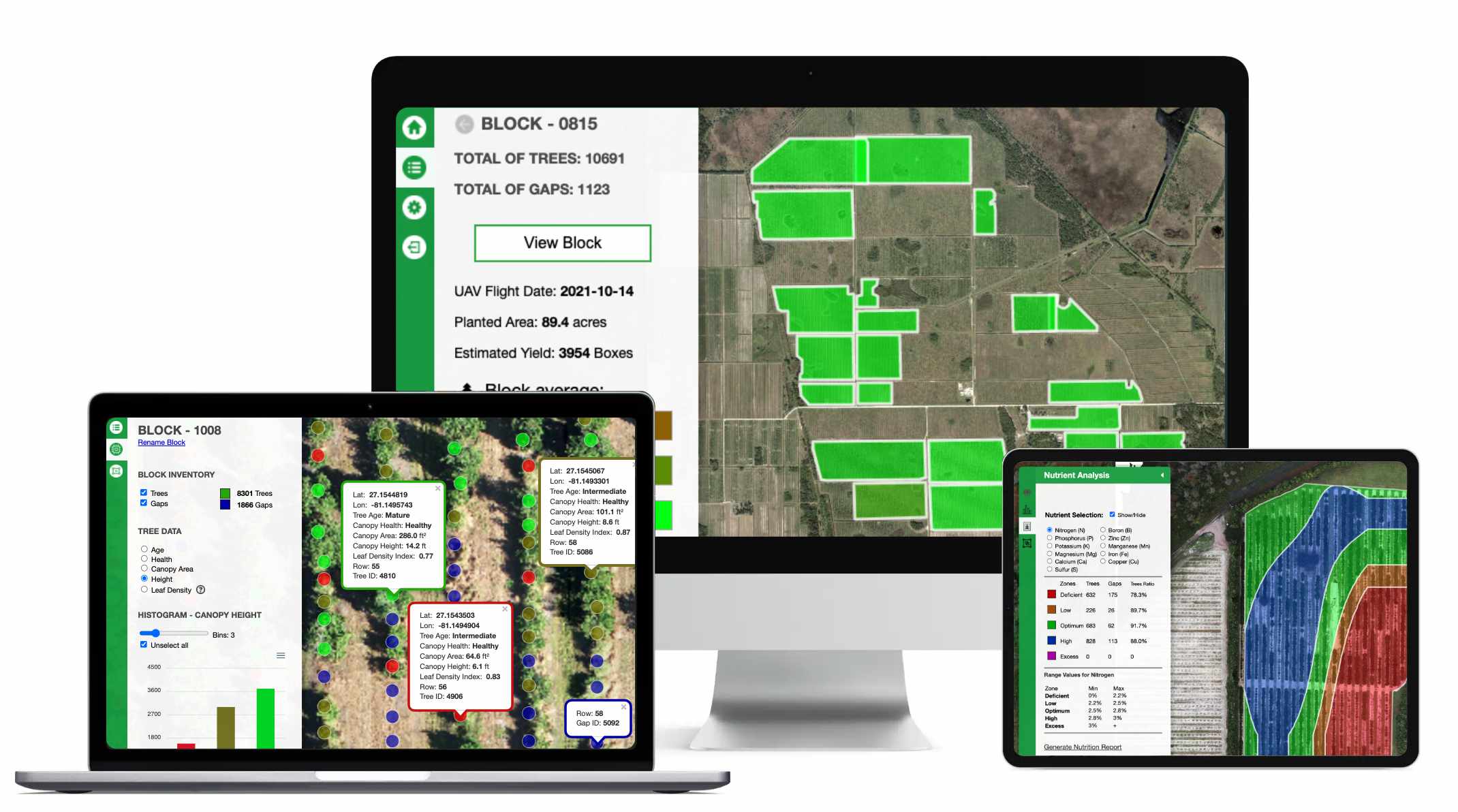 ---
Precision AI for Specialty Crops
From inventory needs, per-plant health metrics, advanced nutrient analysis, and total yield recovery. ...all the precision information in one view.
attach_money
Total Yield Recovery
What really matters to growers? More yield. Agroview tells growers exact where the most productive gross yield can be recovered.
all_inclusive
All Data. One View
Agroview's unique approach to combining air and ground data confirms plant health data, nutrient analysis, and fruit count with multi-date support.
gps_fixed
Tree Counts
Accurate tree count is critical for productive results, across the growing operation. It informs strategic and tactical decisions. Our tree count accuracy: 97%.
gps_not_fixed
Gap Detections
Gaps are a key to gross revenue improvement and replanting strategies. With Agroview, you see precisely where gaps are with an accuracy of 95%.

nature
Per Plant Metrics
Agroview provides per-plant health metrics including: height, canopy area, leaf density, age indicator and health assessment with 90+% accuracy.
spa
Nutrient Analysis
Nutrient analysis is critical but costly and time-consuming. Our full-field nutrient analysis gives you actionable info in days and at a fraction of the cost.
---
Industry Trusted
Learn why NAU Country, a top-rated US Crop insurer, has trusted Agroview to deliver core value for speciality crops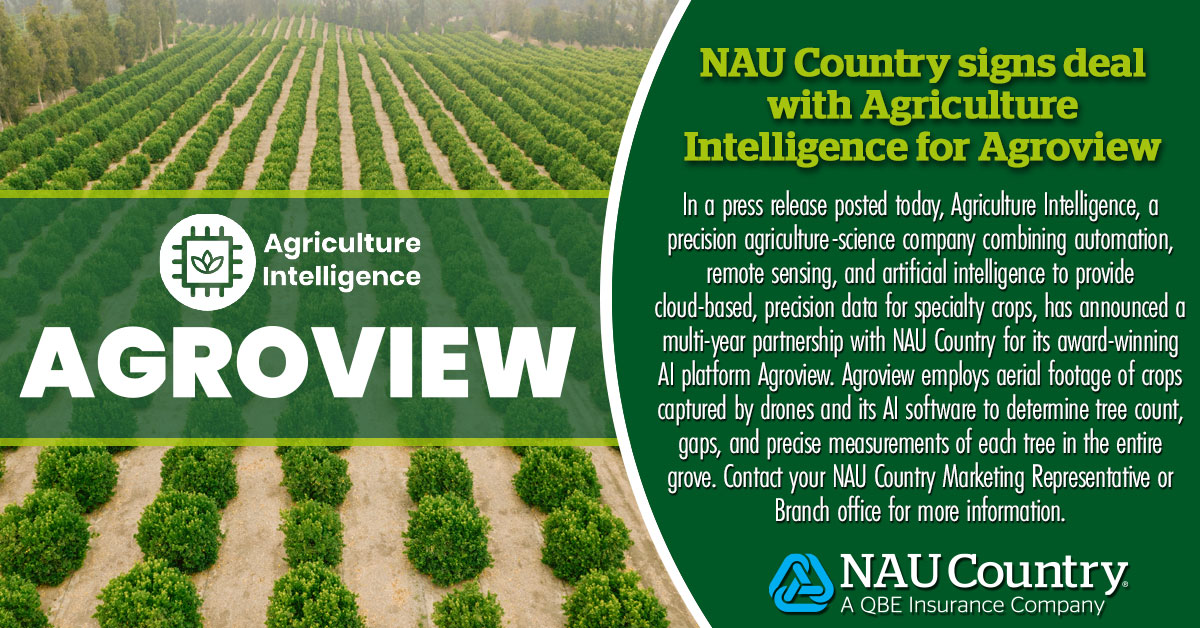 ---
Aerial + Ground Based Data
Agroview delivers an intuitive web platform driven by data from readily-available drones and the breakthrough Agrosense ground sensor.
Intuitive Map-Driven View
Agrosense Integrated - VRS, Tree Health & Height, and Fruit Count
---
Proven Agricultural Science
Instead of rushing to market with hype, we did the science. Agroview is and will always be a science-first product. Our results are: real, reliable, and repeatable.
---
What the Experts Say
We have earned the admiration and trust of experienced industry leaders and voices in the field of agriculture. Here is what they are saying:
Our initial tree and gap count was extremely impressive in terms of accuracy and immediate benefit to our operations; we used this inventory to complete a 186,000 tree re-plant operation. We are excited to move forward with the company.
S. Gardinier
Agroview... automates processes that have been traditionally been completed in more resource-expense ways. These efforts will allow for greater efficiency and optimization of the agricultural production process, which is necessary to meet future global food needs.
Dr. Kati Migliaccio
Agroview ... will make growers in Florida much more efficient and result in far less environmental impact. This product ... should result in lower inputs of fertilizer, water and pesticides.
Dr. Kelly Morgan